My favorite shrine in all of Japan would have to be Fushimi Inari. I've heard Joe talk about this shrine since he studied abroad here 13 years ago and now I understand what all the hype is about. It's famous for its thousands (10,000+) torii gates that span the trails leading up Mount Inari.
The hike took us about 2.5 hours while stopping for multiple photo opportunities along the way. We went early at 8 am to miss the crowds and I'm so glad we did. As we were walking down the mountain around 10 am the crowds were massive on the way up.
Inari is the Shinto god of rice, commerce, and business.
As a result, the torii gates are donated by companies and individuals with the names written on each gate. It can cost over one million yen for one gate (~7,000 USD with the current conversion rate)!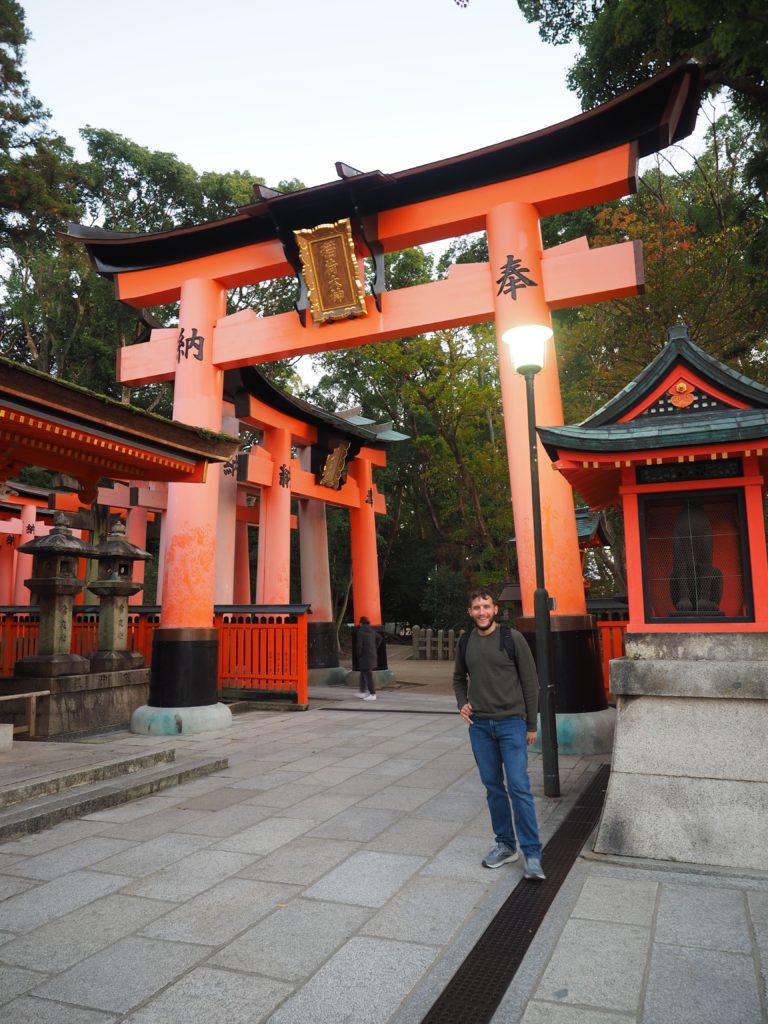 Joe at the entrance to the shrine.
Everywhere you turn there are amazing views up the hillside.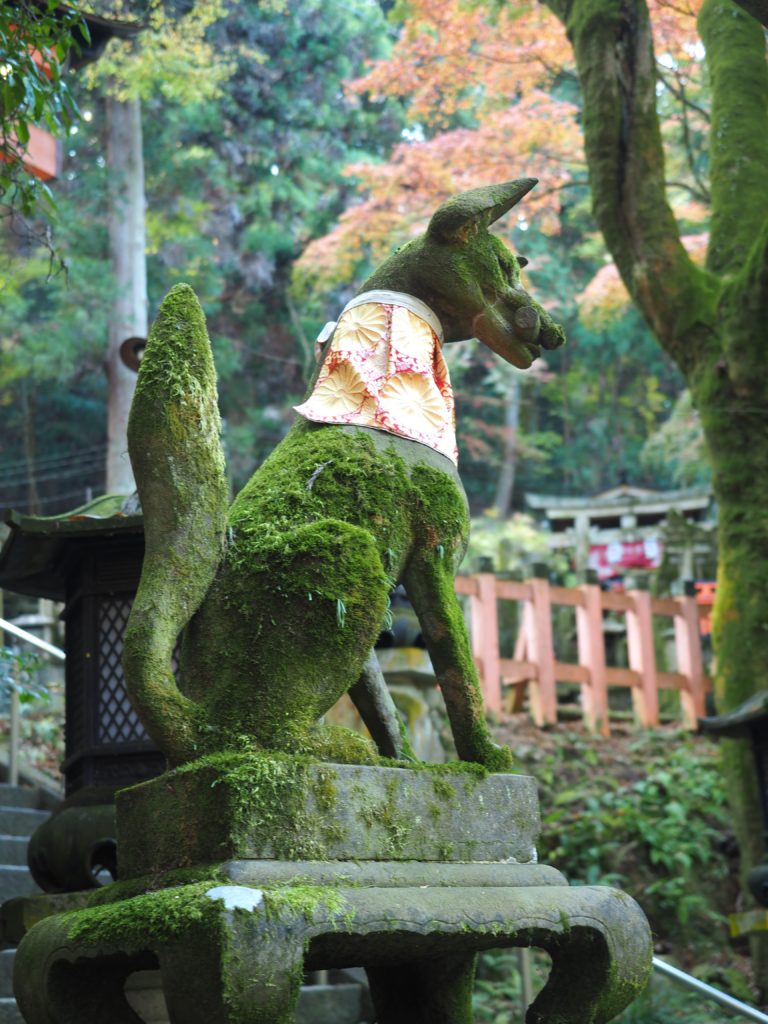 Foxes are thought to be Inari's messengers so the shrine also has several fox statues along the way.
I'm so glad we went early so we could get some solo pictures. It's really hard to do when it's crowded since there is a never-ending trail of people walking up and down the stairs.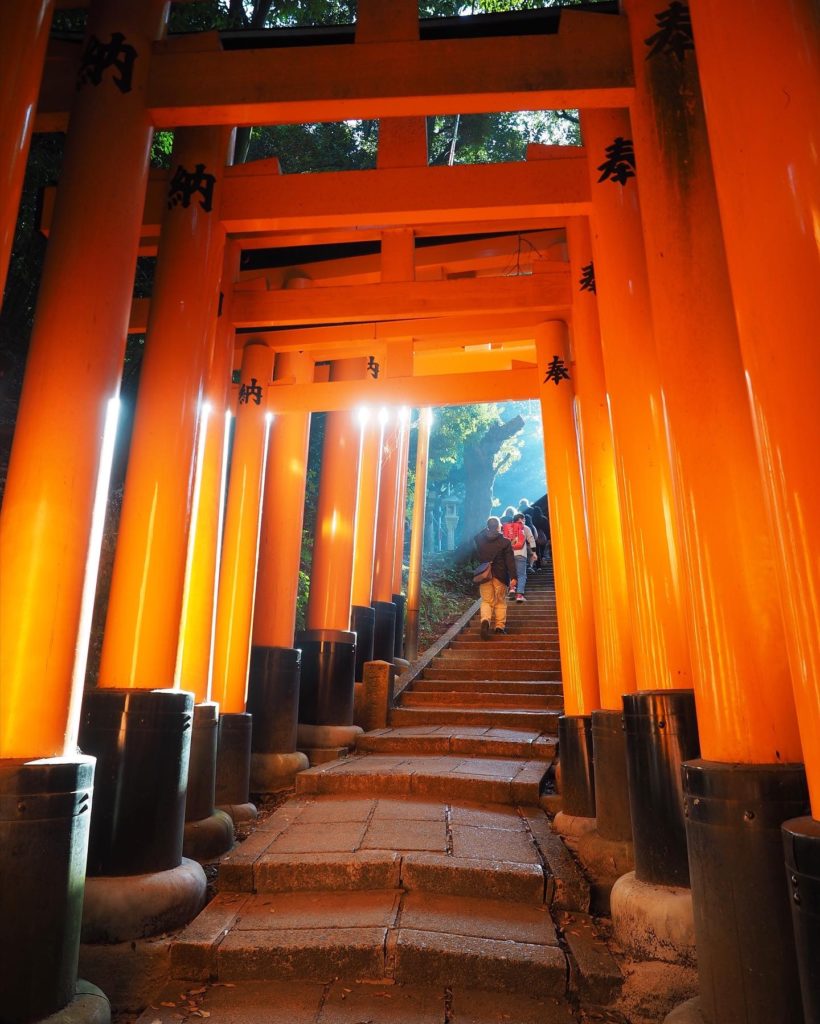 I love the way the light beam is shining in this photo. Looks like heaven is shining down.
I liked the side view since it gives you a cool perspective when you are walking the trail that you don't usually see in pictures. There are about 2.8 miles or 4.5 km of trails. All covered with torii gates.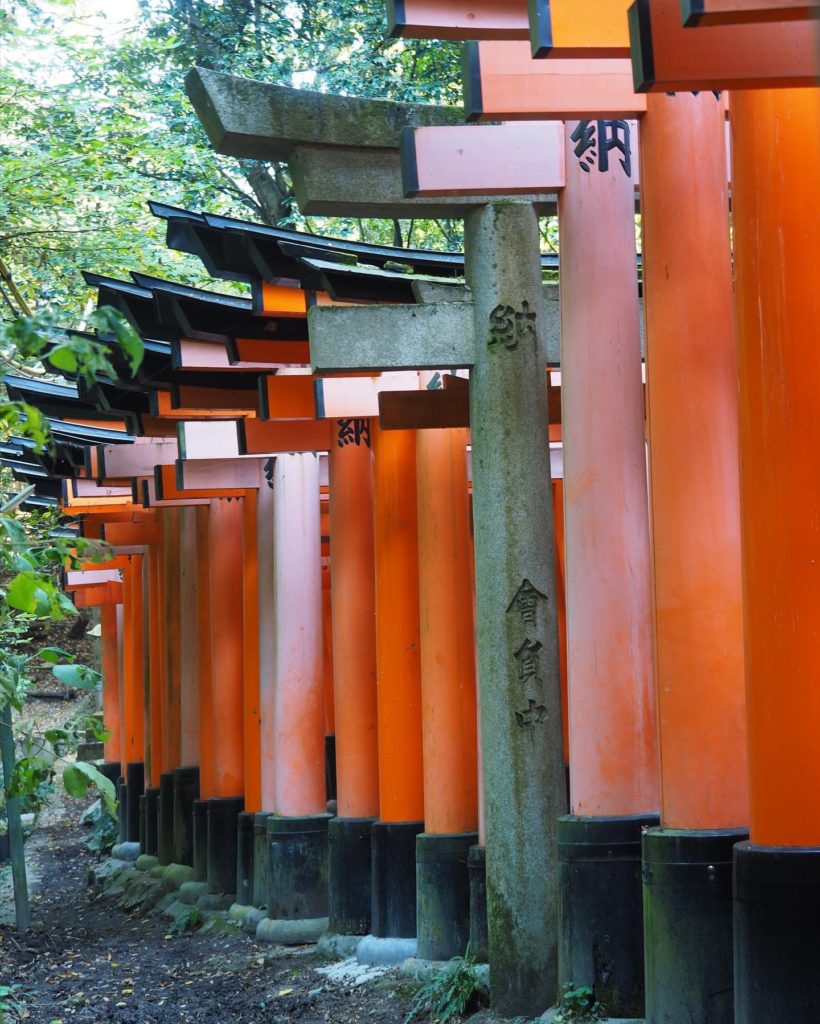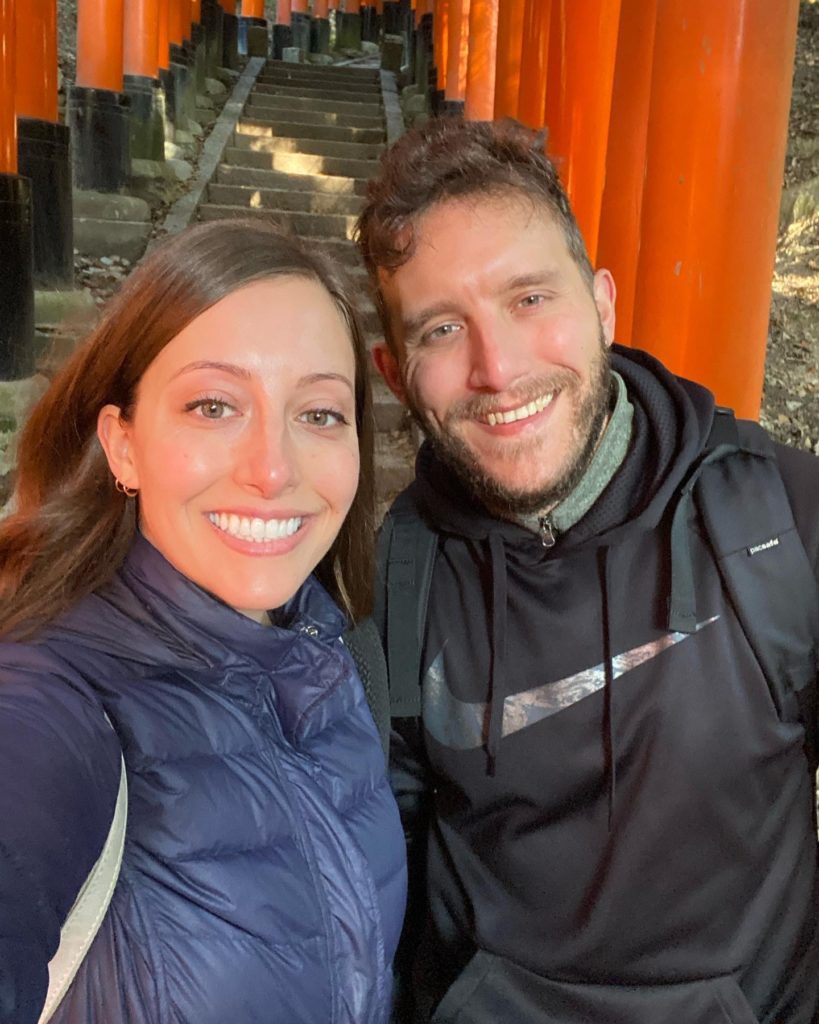 The shrine is open 24/7 so you can actually go any time of day. We went at both sunrise and sunset and it was cool both times. I liked it better in the day because you could see more.
Along the way, there are several smaller shrines. There are also tea houses selling snacks, good luck charms, and souvenirs.
Walking down was easier than walking up. There are 12,000 steps around this shrine.
I wrote a prayer on an ema (wooden plaque) and hung it for the gods to answer. The emas at this shrine are shaped like torii gates. They are different at every shrine.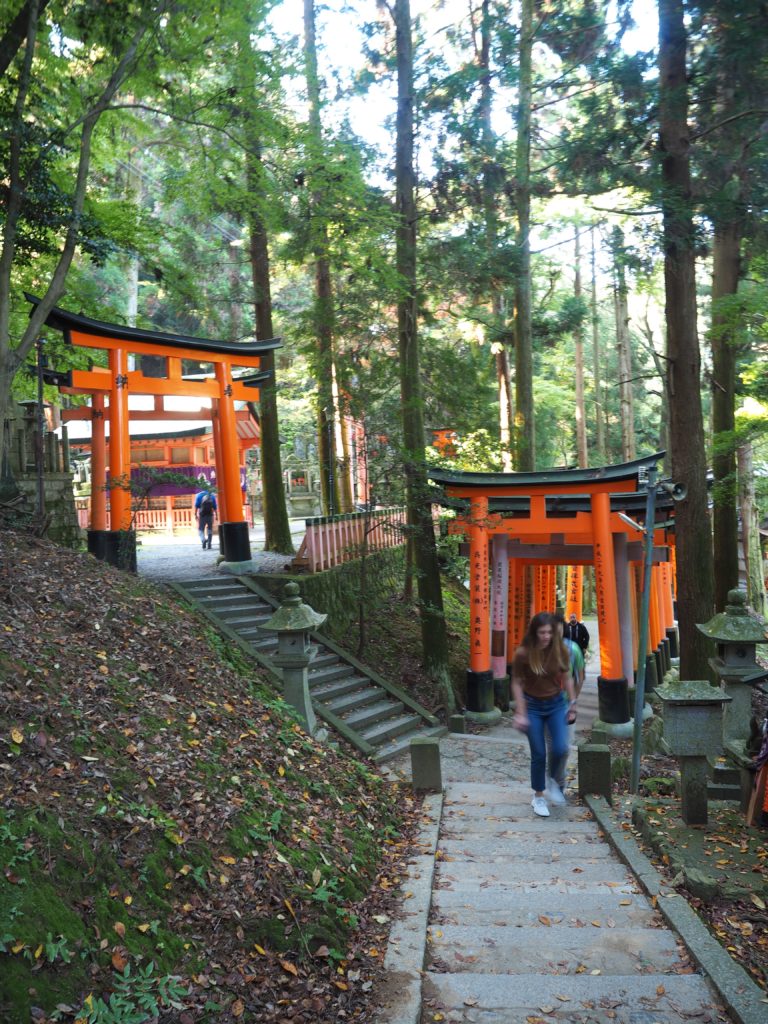 Up next: more Kyoto