Hello! I know I'm very late posting my pictures from the end of my Australia trip. It was hard to keep up with posting once I got to Sydney since I have a friend in the area and I didn't have as much free time as I imagined. She put together the most amazing itinerary for me! Then when I got home I immediately took off again to visit family and friends one last time before I move to Colorado next week. I have a lot of pictures to go through and post, so hopefully, I'll be able to do that over the next month before I start working again.
I was very excited to get to Sydney since my friend Clare lives there. She's Australian and we met on an Intrepid tour around Europe back in 2017. We spent 5 weeks traveling together from England to Italy. To this day it's still probably my favorite that I've ever taken. It's rare to find people that you connect with on a deep level, so I'm grateful to have met Clare and I think we do a good job of keeping up with each other from across the world. Enough so that here I am 6 years later having stayed with her family in Sydney.
It was fall when I arrived (early April) and the weather in Sydney was perfect. It was warm and 70s during the day, and got down into the 50-60s at night. It was a nice change from the humid tropical climate in Queensland Australia where I had just arrived from.
Sydney
Resolute Beach
We spent a day at Resolute Beach. A little secluded beach near Sydney.
Blue Mountains
The next day we took a day trip out to the Blue Mountains which are about an hour and a half outside of Sydney. Clare had just bought this new book of trails in the area, so we picked the trail to Fortress Pools which was a 6-mile roundtrip hike. It took us about 3.5 hours to complete and it was a really off-the-beaten-path hike. We had to slide down steep rocky edges, hold on to tree branches to keep from falling and climb over large boulders submerged in water near the end.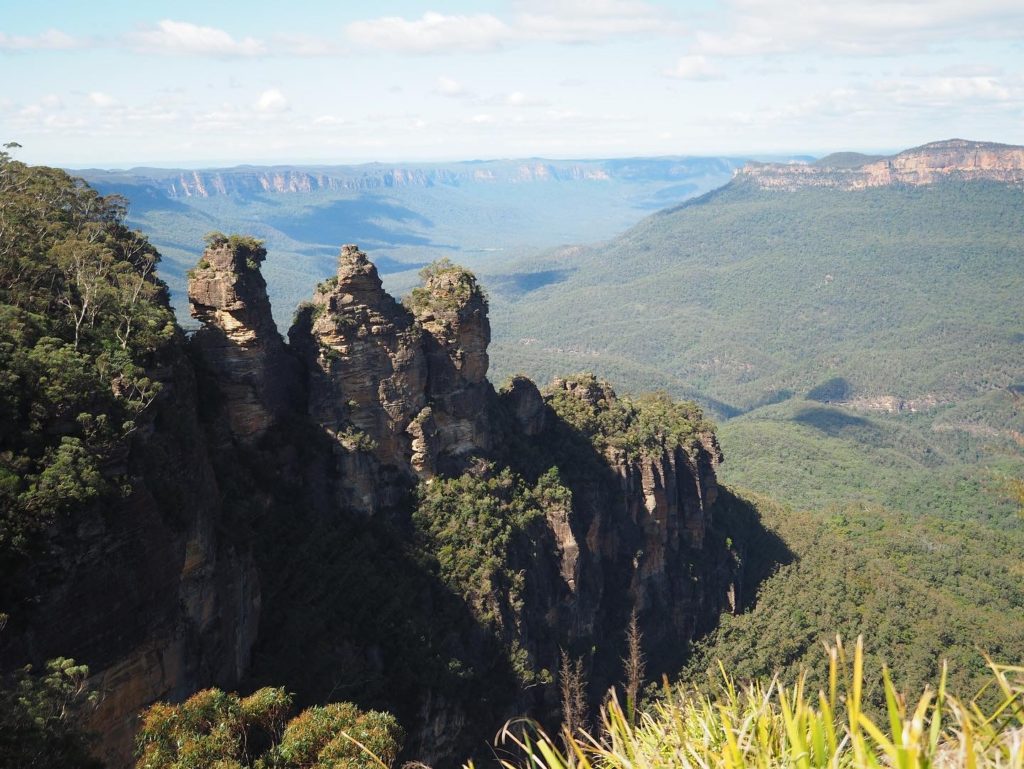 Sydney Harbour
Clare had to work during the week so I explored the city solo on the weekdays. I booked a walking tour of "The Rocks" neighborhood and the Sydney Opera House. "The Rocks" is the neighborhood that was first settled in this area when the convicts were brought over from England. It still has a lot of original buildings from that time dating back over 200 years.
Stay tuned. I have so much more of Sydney to share!