From Egypt, I took a short one-hour flight to Amman to start my week-long tour of Jordan. There is a noticeable difference as soon as you land in Jordan after spending some time in Egypt. To name a few things, it's more expensive, it's more modern and it's not as conservative. It was not as big a culture shock in Jordan as it was in Egypt in my opinion.
The top reasons people visit Jordan are to spend time in Wadi Rum (a desert valley) and to visit Petra, one of the seven wonders of the world. We spent one night in the city of Amman before heading out to Wadi Rum where we would spend two nights in a remote desert camp.
Several movies have been filmed in this area like Lawrence of Arabia (1962), The Martian (2015), Aladdin (2019), Star Wars, and Dune (2021).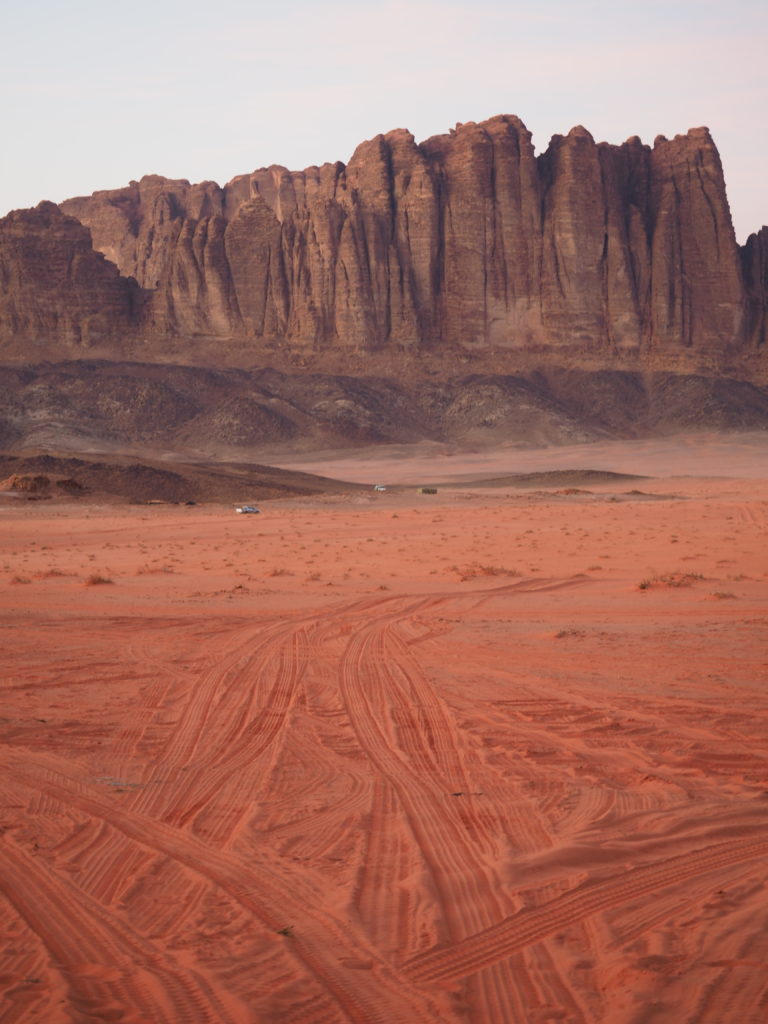 That's it for my post on Wadi Rum. I think this was my favorite experience in Jordan. I loved being off the grid with no cell service or distractions for two days. The silence was unlike anything I'd experienced before. You could hear coyotes howling in the night. It was nice getting to know the new members of the group too. There were 5 of us that continued from Egypt to Jordan, but the rest of the group was new faces.
Up next: Petra