We spent three days in Osaka (the second largest city in Japan) after our time in Kyoto. One day at the aquarium, one day at Universal Studios, and our last day was spent doing some shopping before we headed home.
Accommodation
We stayed at the Cross Hotel in Osaka, I booked this with Booking.com. I picked this hotel because of the location. It's right near Dotonbori which is like the Times Square equivalent of Osaka. There are a ton of shops and restaurants in this area.
Osaka Aquarium
We decided to check out the Osaka aquarium since we read it is one of the top aquariums in the world. After visiting I highly recommend this if you are a wildlife lover. It has some great exhibits and we got to see seals, whale sharks, dolphins, hammerheads, jellyfish, and penguins to name a few things. It's probably the best aquarium I have ever been to.
We both loved the whale shark tank. There's something very soothing about sitting and watching the underwater world come to life in front of you. It's not something you see every day and the fact that we know so little about the ocean when it occupies 70% of the earth is really interesting to me.
Tempozan Ferris Wheel
Right next to the aquarium is the Tempozan ferris wheel with great views of Osaka. If you aren't afraid of heights I recommend taking a ride. It gives you a unique view of Osaka and how big the city is.
Dotonbori
Dotonbori is like the Times Square equivalent of Osaka. The streets are filled with neon lights, extravagant signs, restaurants, and tons of shops. We spent a whole day just walking around the streets exploring this area.
Vending machines
Another interesting thing about Japan is that they have vending machines on every corner. They are usually filled with drink options (hot and cold) but we found a few that had some interesting items.
Street life in Osaka
Osaka is a photographer's dream city. There are neon lights everywhere and the signage above the restaurants is so extravagant and over the top. The signs usually depict what they sell inside the restaurant.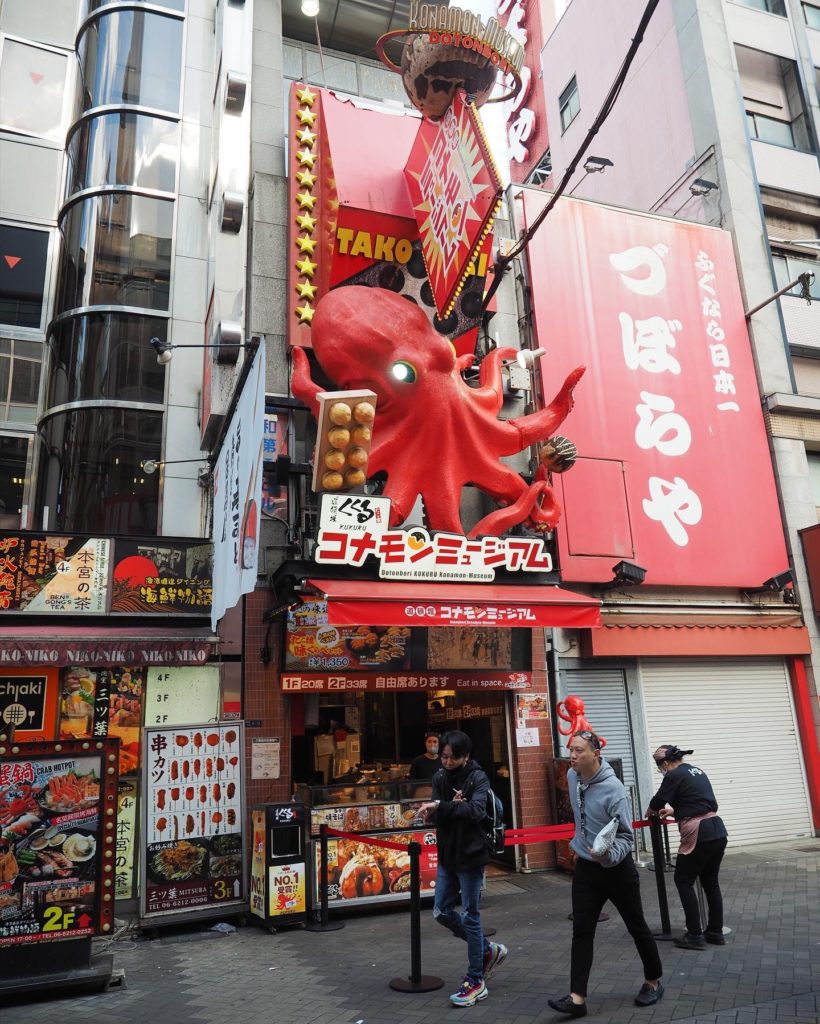 What I ate in Osaka
Up next: Universal Studios