Included in our tour with Intrepid Travel was a sunset cruise around the small fishing village of Portovenere. This hidden gem on the west coast of Italy is slightly south of the more popular area of Cinque Terre. If you want to escape the huge crowds that flock to Cinque Terre you should definitely add this village to your list. It's just as beautiful and feels more authentic without all the tourists.
It was a lovely sunny day so we decided to explore a few places on foot, and then we hopped on a boat to explore by sea. It was a day filled with amazing views, great company, and memories I'll never forget.
The amazing views
The church of St. Peter has some of the best views in town. It's located on a hilltop facing the Gulf of Poets (so called because it was admired by writers like Byron and Shelley). Don't miss it!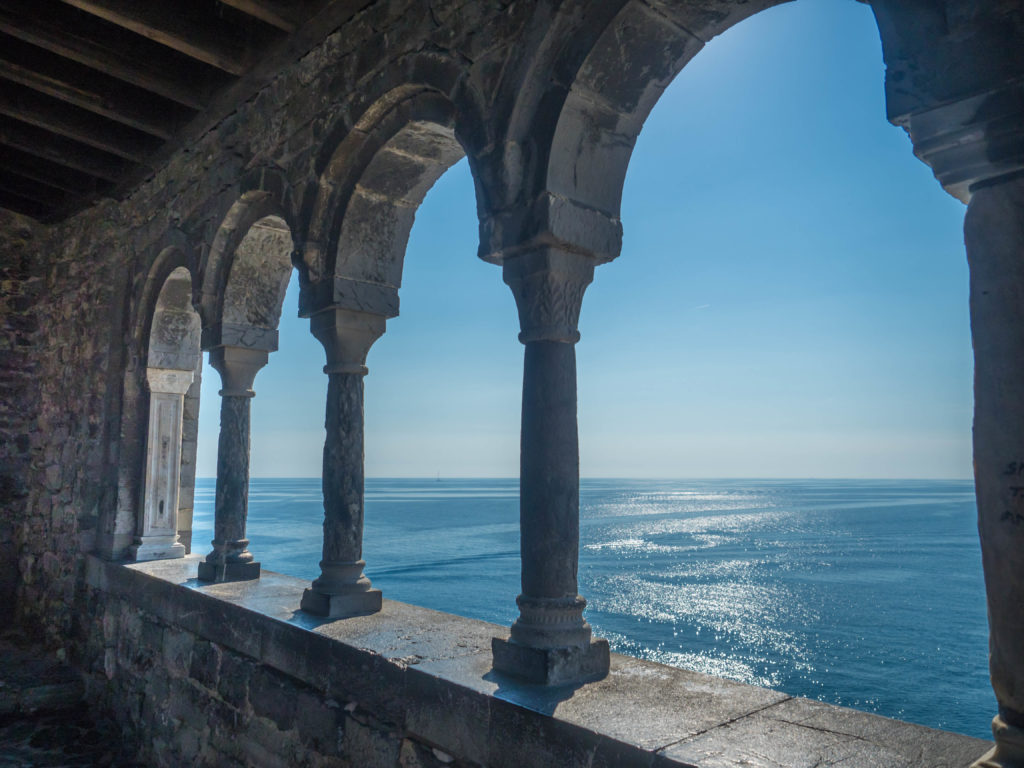 The great company
This was my group! There were only 3 of us, plus the guide. I was so lucky to have such small intimate groups. The organized portion of my trip with Intrepid Travel was 31 days and was actually three smaller tours booked back to back: London to Berlin — Berlin to Venice — Venice to Rome. Clare and I had already spent the past 3 weeks traveling together from London, but when we got to Italy our tour leader changed and so did the group. Even though we only spent one week together these people will always hold a special place in my heart. Especially Clare, we still keep in touch to this day.
From left to right: me, Massimo our Italian tour leader, Clare from Australia, Leo from Canada
The memoires I'll never forget
The highlight of the day was definitely getting out on the water at sunset. It just gives you an entirely different perspective. Plus, we got to swim in the Ligurian Sea!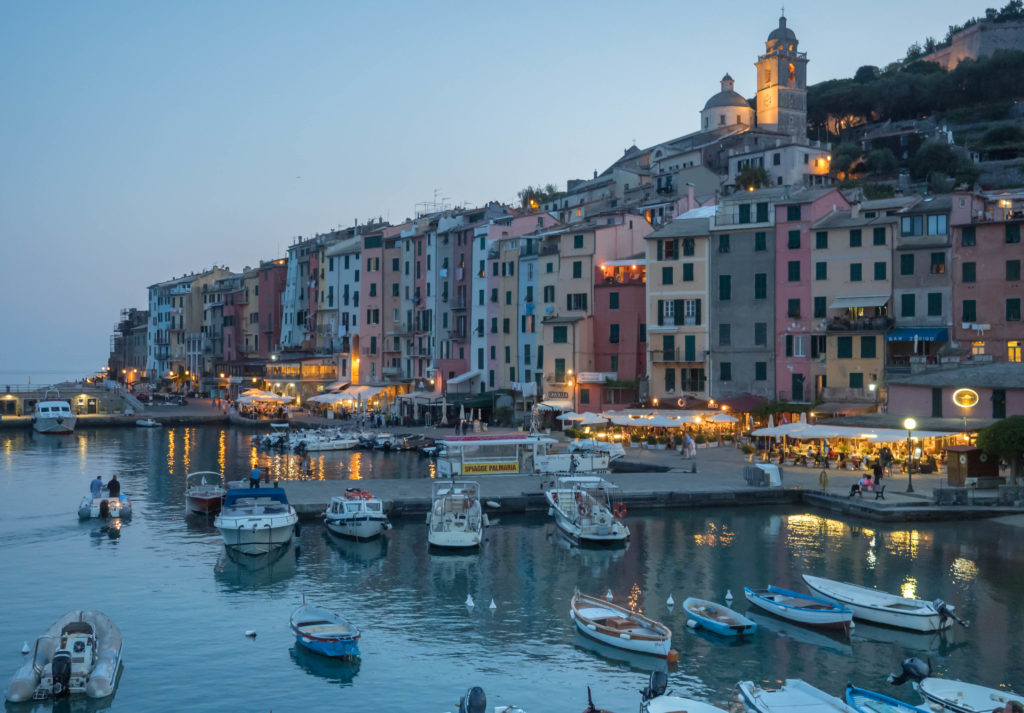 Cinque Terre
We spent one day hiking the Cinque Terre (string of five centuries old villages along the coast), but I barely took any pictures! I was clearly living in the moment. I was going to do a separate post on it, but I just don't have enough content for a whole post so I decided to add it here. My favorite of the five villages was probably Vernazza, so here are a few pictures that I thought were definitely worth sharing from there.